Press release 

18 februari 2021
ROM Utrecht Region invests in CART-Tech B.V.
Utrecht based company
 

CART-Tech to develop 'GPS for pacemakers'
The Regional Development Agency ROM Utrecht Region has made its first investment. With their co-investment, ROM enables CART-Tech to finalise the development of its CARTBox product and introduce it to the market.
Counciler Klaas Verschuure of Utrecht municipality today formally sealed the investment by handing a symbolic tree to CART-Tech's management.
Shareholders of the ROM include the Dutch Ministry of Economic Affairs, Utrecht University, University Medical Centre Utrecht, Utrecht municipality, and other regional authorities.
Counciler Klaas Verschuure (Economic Affairs): "CART-Tech is a company that Utrecht can be proud of. The company has originated from UMC Utrecht [department of cardiology] and thereby finds its roots in the heart of our country. CART-Tech is an excellent example of an early-stage company that gets the support that it deserves thanks to the investment at the ROM."
CARTBox® enables cardiologists to place pacemakers more efficiently and at the right location. As a result, an increased number of patients with severe heart failure can receive optimal treatment, resulting in a better life expectancy.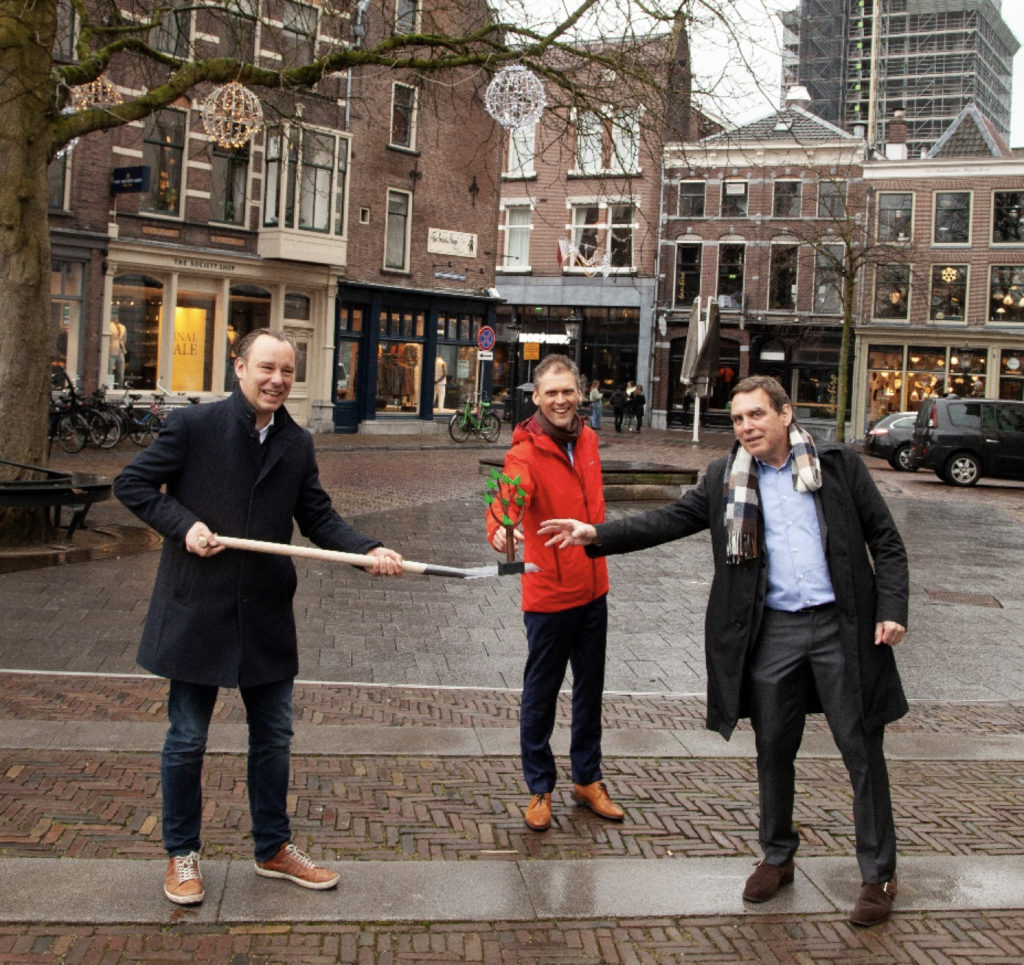 Councilor Klaas Verschuure hands out the symbolic tree to Frebus van Slochteren and
Paul Leufkens